BTS member V is currently undergoing a diet ahead of his solo debut. The singer took to the fan community platform Weverse to share his current situation and revealed that he is now weighing 62kg.
V said that he had a "mental breakdown" while on his diet and ordered Jajangmyeon, a popular Korean noodle dish. He also said that he had been watching Mukbang videos on YouTube, which further tempted him to eat.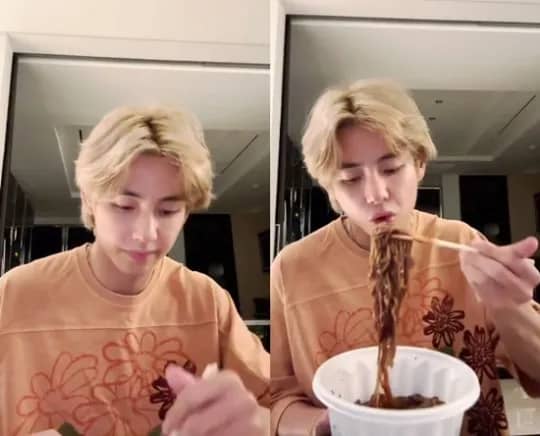 V explained that he decided to indulge in his cravings because he only has about a month left until the release of his solo album. He said that he would resume his diet after the album was released.
V's solo album, titled "Layover," is scheduled to be released on September 8th. The album will feature two pre-release singles, "Love Me Again" and "Rainy Days."