The Kagura Bachi manga has been gaining popularity in the manga community, and for good reason. The series, written by Hokazono Takeru, has surpassed Kohei Horikoshi's My Hero Academia in Shueisha's MangaPLUS "hot list," taking over fifth place. Read More – Haikyuu!! the Movie: The Battle at the Garbage Dump Release Date Announced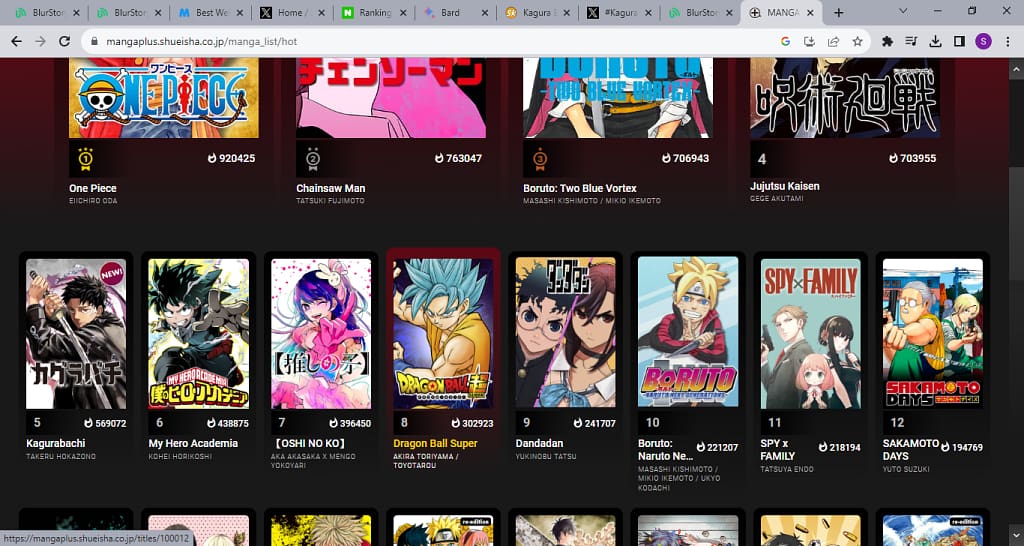 For those who don't know, MangaPLUS is Shueisha's app to read manga online, and it tracks the most-read series in recent weeks. The fact that the Kagura Bachi manga is sitting in fifth place right before the release of the second chapter, and continues to be there after it came out, goes to show that the hype is real.
The Kagura Bachi manga has benefited from a hype train fueled by memes and online discourse. However, another reason for the early success of the series is the desire for new stories in the shonen genre. It's been a while since a new shonen manga has shown up and become the talk of the town, which is why Shonen Jump started their NEXTWAVE initiative to promote new talents.
There is an increasing need for Shonen Jump to come up with new titles that will carry on the next generation of the manga industry, and there is hope that the Kagura Bachi manga can do just that.
Premise and Early Appeal of the Series
The Kagura Bachi manga follows Chihiro, the son of the most capable swordsmith. When the Yakuza starts to take over town, Chihiro's world is turned upside down. After a minor time-skip, Chihiro is seen wielding a powerful and magical katana, which he uses to take down several members of the Yakuza as he seeks to recover the katanas they are using and execute his vengeance.
The story is still in its early stages, but it has already introduced magic and battle scenes, which are staples of the battle Shonen genre. There has also been mention of sorcerers, who are allies of the Yakuza. This is something that the series will likely address moving forward.
The Kagura Bachi manga has only just begun, and it is difficult to say how it will pan out in the near future. However, the initial chapters have been interesting, and the series has the potential to become a successful and entertaining manga.