Disney+ Korean drama 'Moving' wins best creative award at BIFF Contents & Global OTT Awards. The 2023 Asia Contents Awards & Global OTT Awards were held on October 8th at the outdoor theatre of the Busan Cinema Center, Busan. The event is hosted by Momoland's Nancy and actor Kim Kang Woo. Moreover, Lee Jung Ha and Go Yoon Jung were awarded Best Newcomer Actor /Actress. While, Ryu Seung Ryong won Best Lead Actor. Read More on BlurStory – Kim Chaewon Shares Bang Si Hyuk's Reaction to Her Stuttering Meme
The Best Creative Award is given to the work that has achieved the most remarkable results. 'Moving' beats 'The Glory', 'Little Woman' and many other famous Korean dramas to win the award.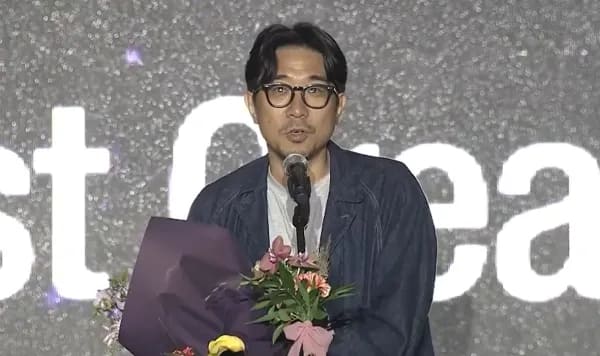 'Moving' director Park In Je expressed his gratitude during his acceptance speech, saying, "I would like to thank the staff for their tireless efforts during the 11 months of filming." He also thanked the actor for their great performances.
Moreover, Kim Wo Taek also took the stage and spoke about the challenges of making a Korean-style hero movie with the largest production cost in Korea. He thanked Disney+ for distributing the drama around the world. He also thanked viewers around the world who loved Moving.
'Moving' is a huge success and is praised all over the world for its realistic approach. Even international magazines like Rolling Stone also praised 'Moving' as the "Best Superhero Movies Out There".
The 2023 BIFF Content Awards & Global OTT Awards expanded its reach to recognize excellent TV, OTT, and online content not only in Korea but throughout Asia and beyond. The event aimed to highlight the diversity and excellence of content creation on a global scale.
Meanwhile, the Busan International Film Festival will be held in the Busan Cinema Center area until October 13th.