Netflix's "Celebrity" has become a hot topic, one day after its release. The 12 episodes series, directed by Kim Tae-kyu, dig into the lives of celebrities, shedding light on the dark realities behind their extotic image. It follows Seo Ari, played by Park Kyu-young, an office worker turned influencer, and Yoon Si-hyun, portrayed by Lee Chung-ah, a powerful figure without social media presence.
Read More – BTS Jungkook's Effect: Cloop Lemon Carbonated Water Sells Out in a Day
The drama also Shows Jeon Hyo-sung, formerly of Secret, as SNS Star Oh Min-hye, showcasing her acting transformation. Moreover, Lee Dong-gun adds depth to the story with his role of Taejeon, a character consumed by honor.
As of July 1st, "Celebrity" entered Netflix's "Rising Content Now", and reviews are pouring out online as well.
Moreover, Netflix's K-drama "Celebrity" has gained positive responses. Also, Viewers specifically admire Park Kyu-young's exceptional acting skills and the undeniable chemistry between Lee Dong-gun and Lee Chung-ah. Comments such as "Each episode gets more exciting" and "Jeon Hyo-sung's acting is truly impressive" abound, further solidifying the show's acclaim.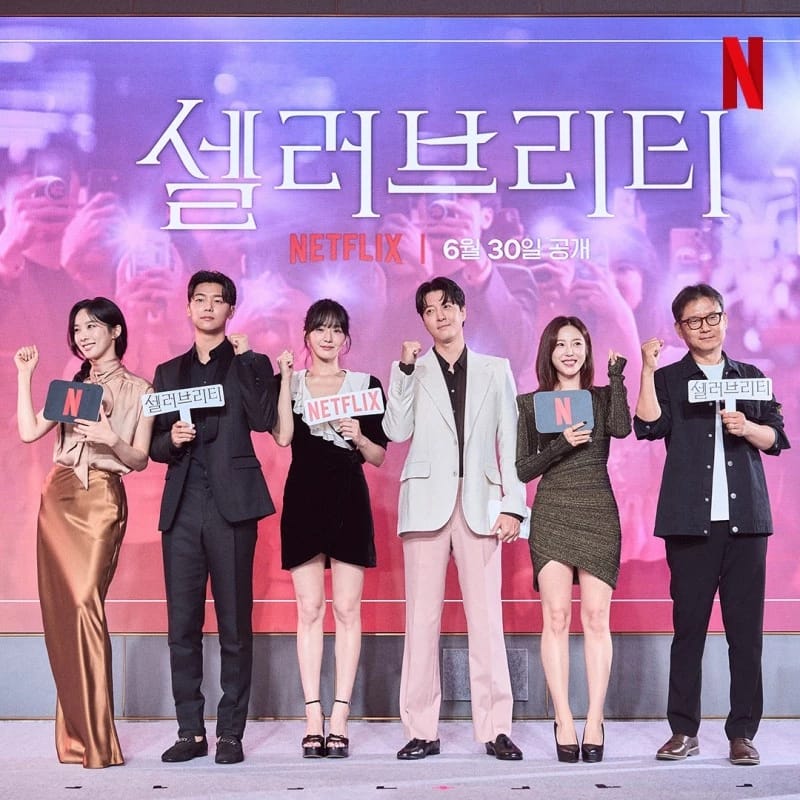 Furthermore, the show portrays the reality of Instagram stars and its exciting storyline has resonated with audiences. Reviews have acclaimed the performances and the examination of the influencer lifestyle. As a result, "Celebrity" has had a substantial impact, firmly establishing itself as a must-watch drama.
Source – WilkiTree