New Jeans' latest single, "Super Shy," has been making waves on the US Spotify charts. The song has been steadily rising on the charts, and it currently sits at #37 on the "Daily Top Song" list. This is the highest ranking for any New Jeans song on the chart, and it is a testament to the group's growing popularity in the US. Read Also – TOP to Play Retired Idol in 'Squid Game 2'
The lyrics of "Super Shy" describe the excitement and anxiety of first meeting someone. The song's catchy melody is sure to get stuck in your head. The music video for "Super Shy" has also been popular, with over 13 million views on YouTube.
New Jeans has been building a strong fan base in the US for several years. The group has been featured in several major publications, such as Billboard and Rolling Stone. In addition, New Jeans will be performing at the Lollapalooza music festival in Chicago next month. This will give them even more exposure to US audiences.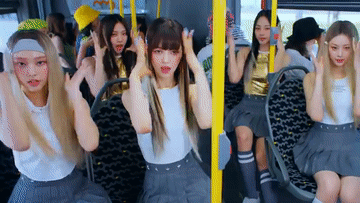 With their catchy songs, fun music videos, and growing fan base, New Jeans is poised for even greater success in the US. The group is sure to continue to make waves in the American pop scene, and they are one to watch in the years to come.