Samsung, the world-renowned technology giant, has recently announced an impressive lineup of TVs at the Consumer Electronics Show (CES) 2023. The company unveiled its latest products, which feature the latest cutting-edge technological advancements, in a bid to provide the ultimate viewing experience for its consumers. In this article, we provide an in-depth review of Samsung's new lineup of TVs, which includes Neo QLED, MicroLED, and OLED.
Neo QLED TV
The Neo QLED TV series is the latest addition to Samsung's arsenal of televisions. They have designed this TV with a focus on delivering a stunning visual experience to users. Neo QLED is an advanced technology designed to enhance picture quality, color accuracy, and contrast to elevate your viewing experience. The technology uses mini-LEDs, which are smaller and more precise than traditional LEDs. This enables the television to deliver improved brightness, deeper blacks, and more precise color reproduction. The Neo QLED TV series also features an edge-to-edge screen design, making the viewing experience more immersive than ever before.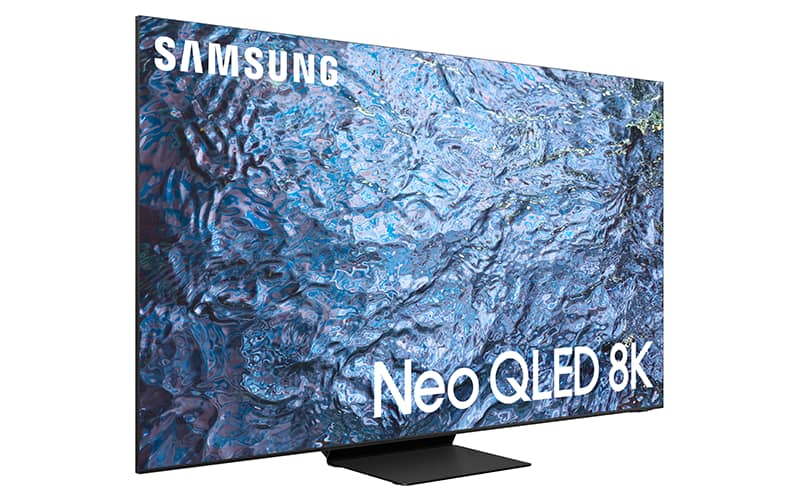 MicroLED TV
Another impressive technology showcased by Samsung at CES 2023 is the MicroLED TV. This television technology uses self-lit pixels, which don't require a backlight, resulting in better contrast and deeper blacks. MicroLED technology also offers higher resolution than OLED and better colour accuracy compared to traditional LED displays. The MicroLED TV series also boasts a modular design that allows users to configure the TV according to their preferences, making it an ideal option for those who want to create a unique viewing experience.
OLED TV
OLED (organic light-emitting diode) is a technology that Samsung first introduced on its smartphones, and now it has made its way to the company's TV lineup. OLED displays offer an outstanding viewing experience with high contrast ratios, deeper blacks, and rich, vibrant colors. The OLED TV series features a slim and ultra-thin design that blends seamlessly into any environment. The technology supports 8K resolution, allowing users to experience the highest quality visuals with incredible detail.
Smart TV Features
The outstanding display technology, Samsung's new lineup of TVs, also offers a range of smart features. They equip all the TVs with Samsung's Tizen operating system, which provides access to a vast range of streaming services, such as Netflix, Hulu, and Amazon Prime Video. Users can also use voice commands to control the TV via Bixby, Samsung's virtual assistant. The TVs also feature built-in speakers, offering an immersive sound experience.
Overall, Samsung's lineup of TVs showcased at CES 2023 impressed audiences with their cutting-edge technology and advanced features. The Neo QLED, MicroLED, and OLED displays offer an outstanding viewing experience, each with its unique set of benefits.