Hwasa is under investigation by the Seongdong Police for indecency after a complaint from the Student Parents Human Rights Protection Coalition.
The complaint alleged that Hwasa's performance on the May 12 in  Sungkyunkwan University Festival was indecent. The complaint specifically cited a pelvic thrust that Hwasa made during her performance of her solo song "Don't Give Me." Read More – Blackpink's Lisa and Frederick Arnault Spotted Dining Together: Are They Secretly Dating?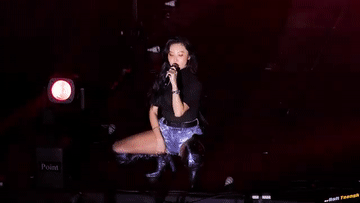 The Group argued that Hwasa's gesture was a "reminiscence of perverted sexual intercourse" and that it was "enough to arouse shame and disgust in the public who witnessed it."
Hwasa's agency, P Nation, has said that they are aware of the police investigation and that they will cooperate fully.
The investigation is ongoing, and it is not yet clear whether Hwasa will be charged with any crimes. However, the controversy has sparked a debate about the boundaries of artistic expression and the role of censorship in Korean society.
Source – Chosun