While the 32 Inch Smart TV can be smaller than their more common, bigger TVs, they should not be underestimated. Even being on the smaller end, they come packed with features identical to their mainstream counterparts. They can deliver amazing picture quality with their small size. And, their small size makes them convenient. Also keep in mind the low price. All this combined, make 32 Inch Smart TV great choice for a buyer who does not want to go all out. So, here are 5 amazing 32 Inch smart TV.
Also read – Redmi Pad 2 Launch May Be Nearby, Leaked Specifications Suggest
OnePlus Y Series LED Smart Android TV
Price – 14,499 Rupees
This OnePlus Y Series LED Smart Android TV provides great picture quality. The most intriguing features it's high colour range of DCI-P3 93%, a 20% larger colour gamut, and true cinematic colour options which other TVs lack. It comes jam packed with Dolby Audio Enhancement and prides amazing audio quality, The thing which Dolby is known for. Along with this, the TV's sound system is amazing on it's own with bass and mids.
MI 5A Series Smart Android LED TV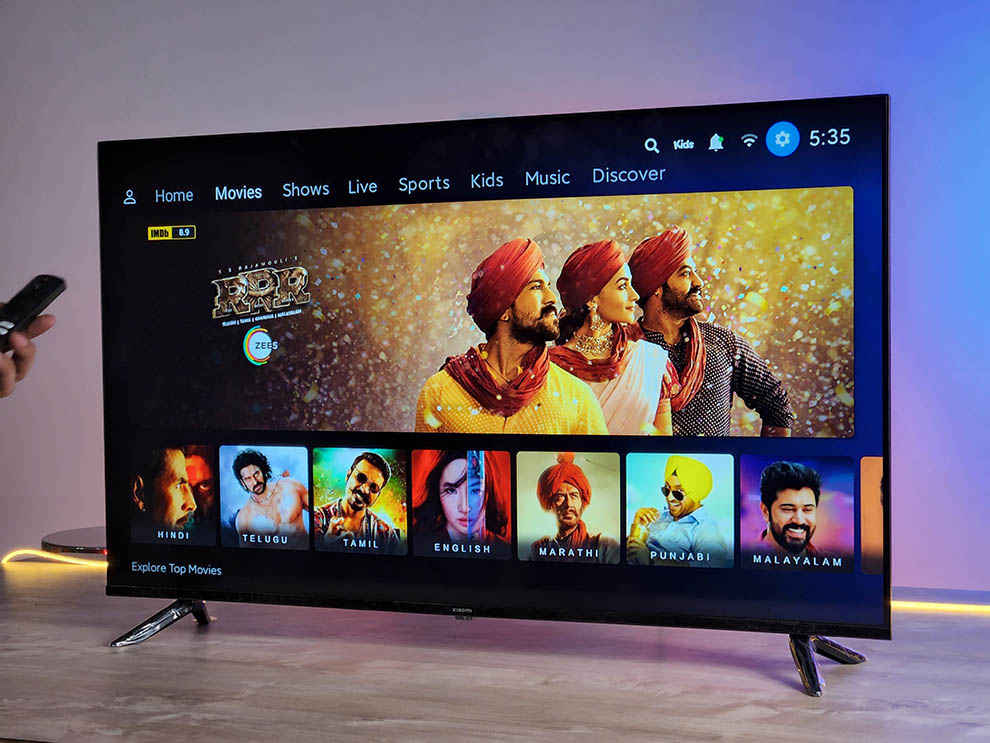 Price – 11,999 Rupees
The Mi 5A Series Smart Android LED TV is bezel-less. This makes the display nonrestrictive, and gives the device a clean look. Due to a broader colour gamut that can display more than 16 million colors. The allows the device to provide vivid pictures on its Full HD Display. The TV offers two HDMI ports, dual-band Wi-Fi, Bluetooth 5.0, and Miracast for total connectivity.
NU Premium Series Bezel-less Smart TV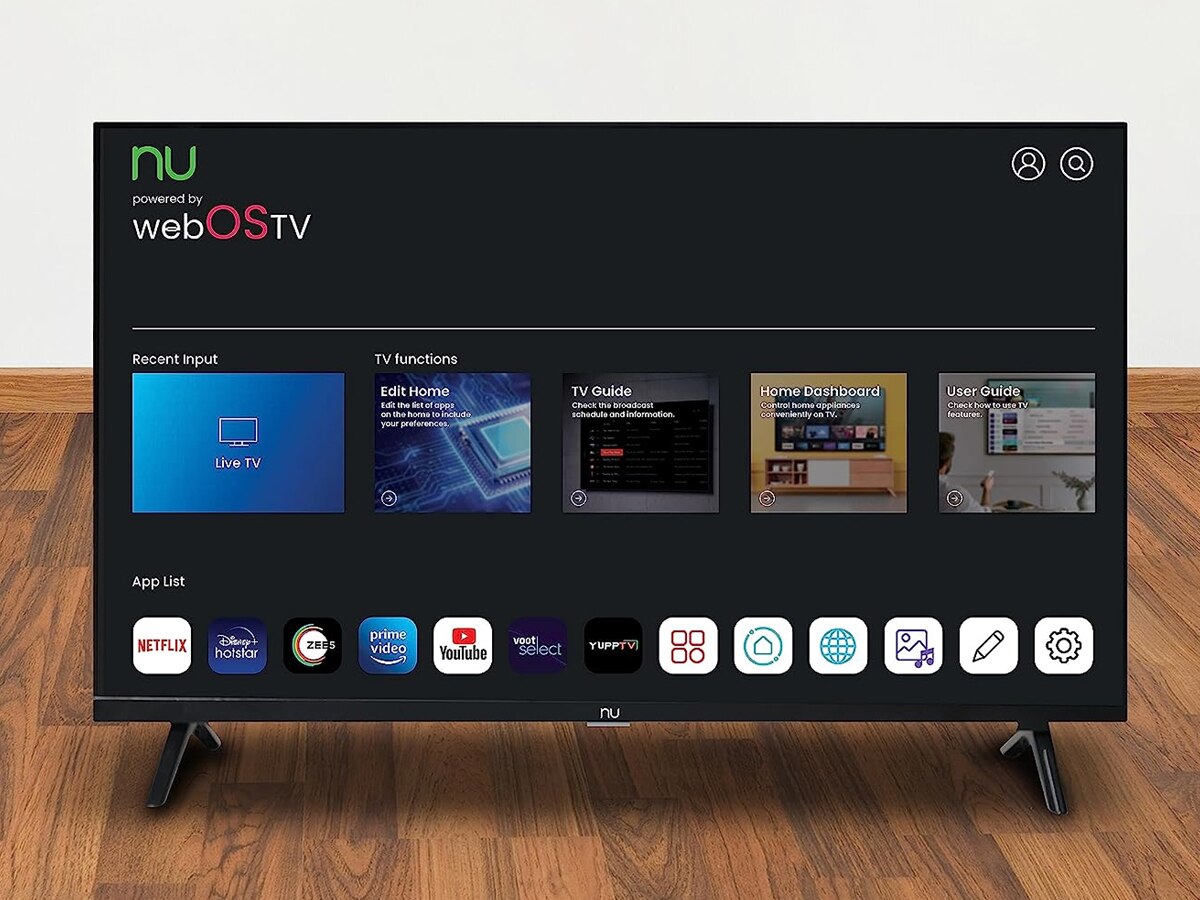 Price – 11,500 Rupees
This NU Premium Series Bezel-less Smart TV is an amazing choice. There is a sleek finish and bezel-less option for this TV. This gives will give room a pristine look. This TV provides a comfortable watching experience with a broad 178 degree horizontal and vertical viewing angle. While watching your favorite shows on this TV, the dual-band WiFi ensures that you have a stable internet connection.
ACER I Series Smart LED TV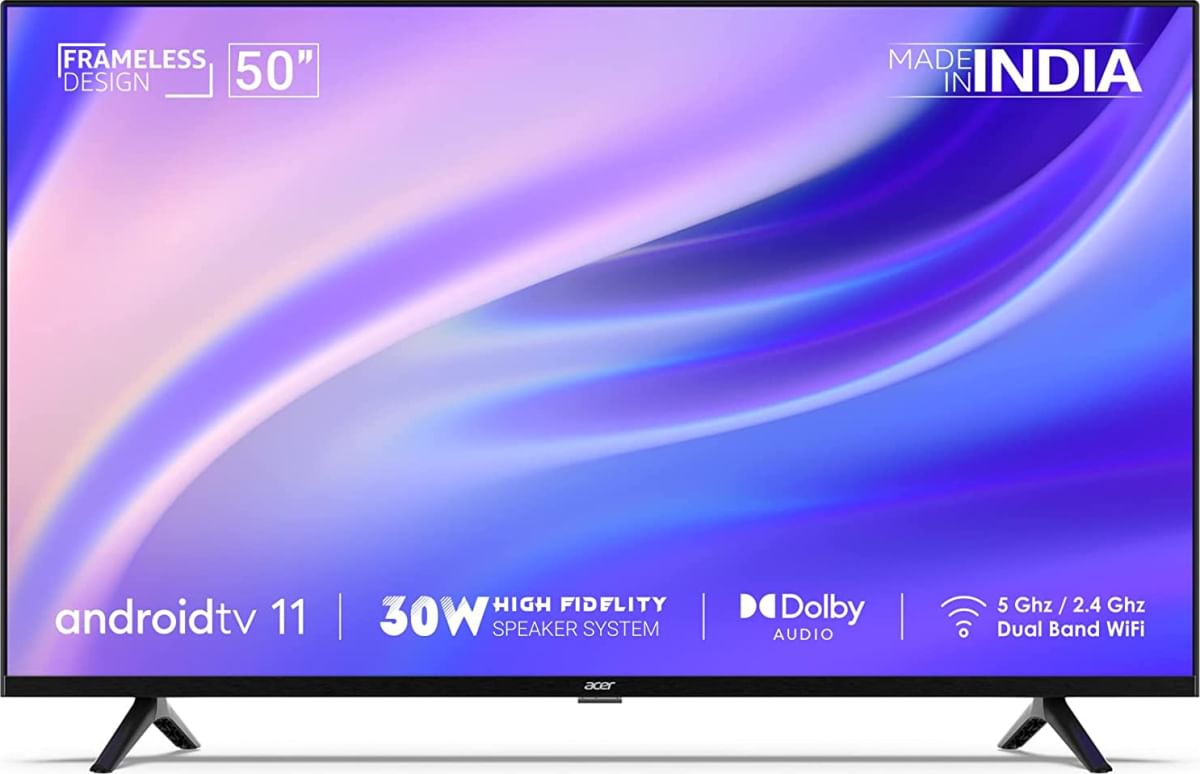 Price – 10,999 Rupees
ACER I Series Smart LED TV is an incredible tv with the newest features. It features Windows 11 which increases it's capabilities a lot. Also the fact that the price is on he low end is also a great thing. In addition to having crystal-clear picture quality, it has a stunning appearance. The 24W audio output delivers deep and clear sound. You can fully immerse yourself in the amazing audio experience thanks to Dolby audio.
Amazon Basics Fire TV Edition Smart LED TV
Price – 12,299 Rupees
The Amazon Basics Fire TV Edition Smart LED TV provides amazing picture quality, color depth and contrast. It features one of the The fastest quad-core CPUs in its category. It allows the use voice commands to search, browse, and play content from apps, including YouTube, Prime Video, Netflix, SonyLIV, and with the Fire TV OS of the TV and built-in Alexa.