TWICE's Sana has once again captured hearts with her chic and mature beauty in a stunning collaboration with Prada. As Prada's ambassador, Sana recently posed for a captivating pictorial featuring the brand's holiday collection. The photoshoot took place in a serene setting adorned with vintage chairs, perfectly complementing Sana's elegant and sophisticated aura. Read More on BlurStory – Blackpink Members to Renew Contracts with YG for Group Activities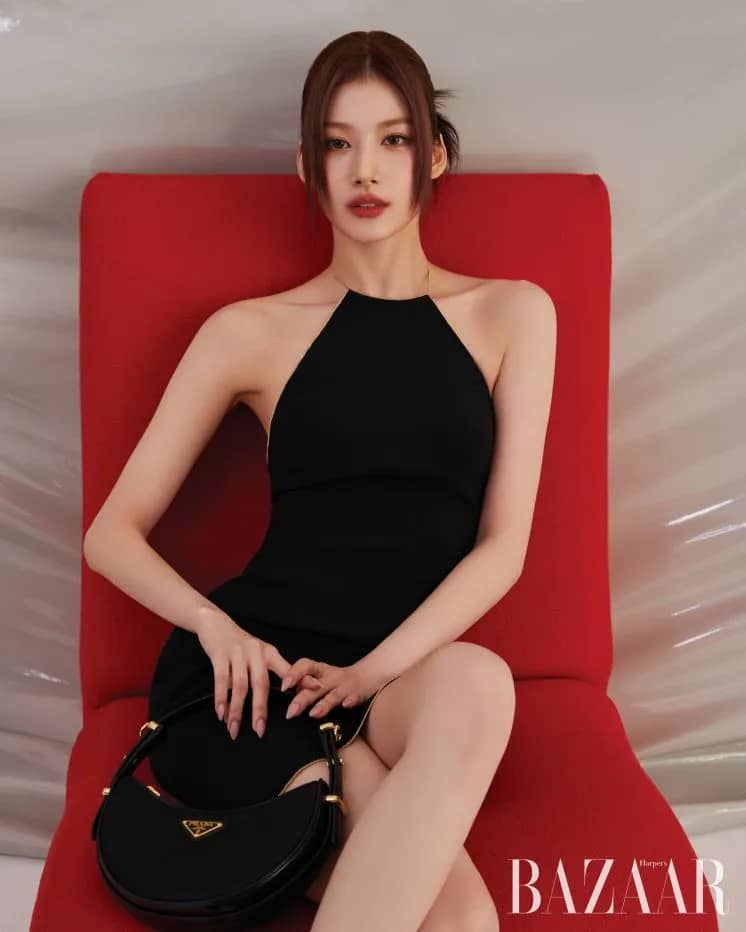 Despite her hectic schedule following TWICE's successful 5th world tour 'Ready to Be', Sana arrived at the photoshoot with unwavering professionalism and dedication. Her captivating eyes, alternating between chic and mature expressions, effortlessly captured the essence of Prada's holiday collection.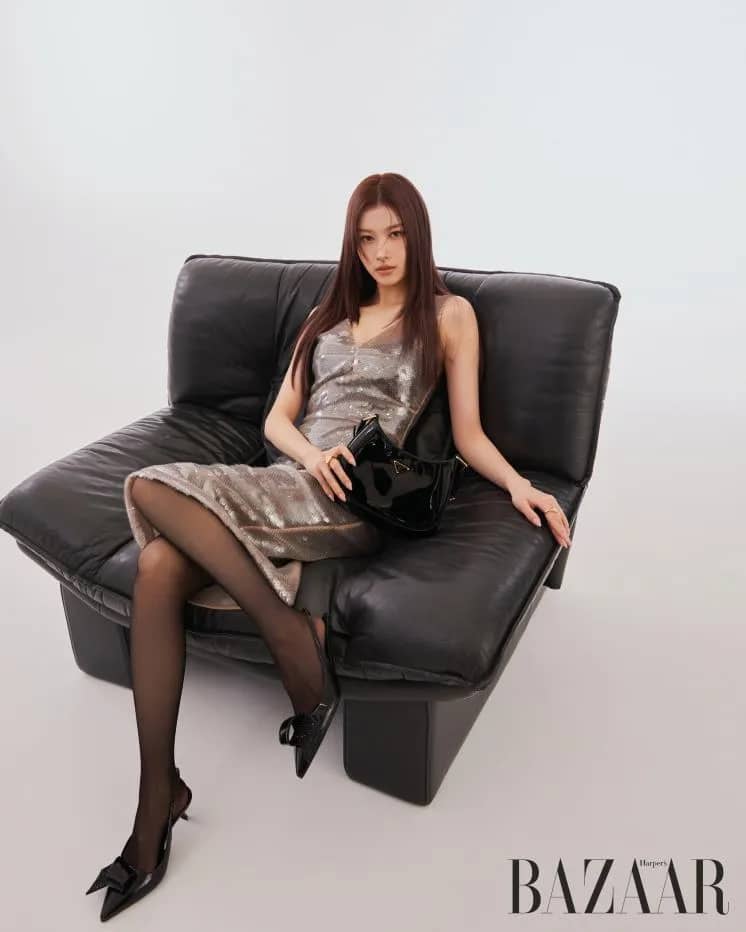 Sana's diverse charms shine through in the photoshoot, as she effortlessly transitions from playful and chic to mature and sophisticated. Her ability to seamlessly embody different styles is a testament to her versatility and undeniable star power.
Fans can admire Sana's captivating beauty and the timeless elegance of Prada's holiday collection in the December issue of 'Harper's Bazaar', as well as on the magazine's website and Instagram.
Source – Harper Bazaar