A fatal accident occurred during the rehearsal of the Water Bomb Osaka 2023 music festival in Osaka, Japan, on July 14, 2023. A 40-year-old male staff member was struck in the face by a water cannon at a speed of about 120 km/h, resulting in brain contusion and death. Read More – Jennie of BLACKPINK Opens Up About Performance Criticism and Personal Struggles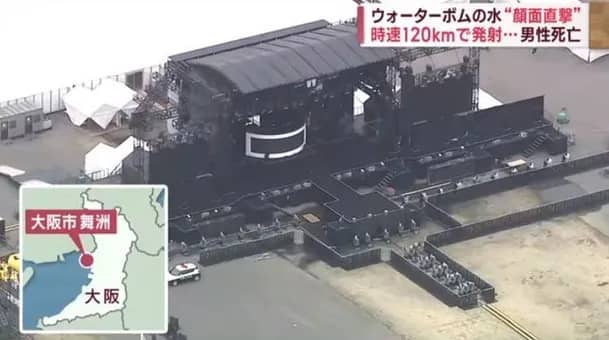 The festival organizers have canceled the event, which was scheduled to be held for two days from July 15-16. The police are investigating the incident, and it is possible that charges of manslaughter on the job will be filed.
The Water Bomb Osaka festival is a popular summer event that attracts thousands of people each year. The festival features live music, water games, and other activities.
The cancellation of the Water Bomb Osaka festival is a tragedy, and our thoughts are with the family and friends of the deceased staff member. We hope that the police investigation will be thorough and that justice will be served.
Source – Nate Korea