Blackpink's Jennie to join to Marvel Cinematic Universe for an Upcoming Superhero movie. According to Korea Media Outlet Dispatch Marvel Studios and Blackpink's Jennie is Collaborating for the Groundbreaking Asian Superhero Series 'Team Agents of Atlas' with Jennie Set to Portray Luna Snow.
More to Read – Twice Becomes the First K-pop Girl Group to Sell 1 Million Album Copies in the United States
Excitement is running high on Twitter as reports suggest that Jennie will be stepping into the shoes of Luna Snow, further amplifying the anticipation for this groundbreaking production. This remarkable collaboration not only signifies a significant milestone in representation and inclusivity but also promises an electrifying blend of Blackpink's star power and Marvel's unparalleled storytelling.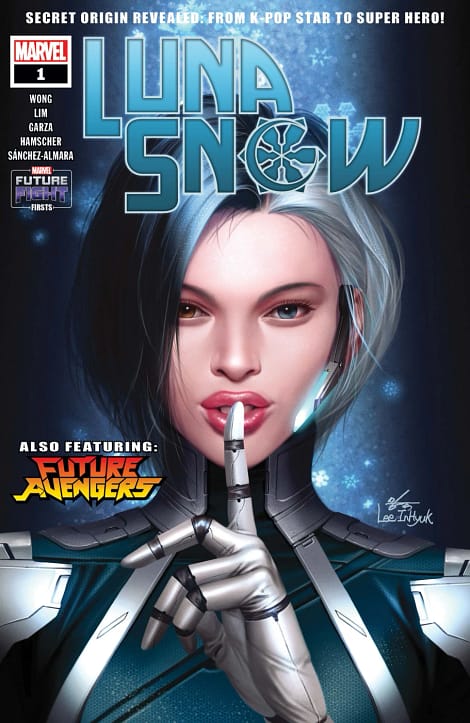 Recent reports suggest that "The Agents of Atlas," a beloved fictional team, will be receiving their very own Marvel Cinematic Universe (MCU) series, joining the ranks of popular shows like WandaVision and Loki. The series is set to expand the ever-growing Marvel Universe and showcase the adventures of this remarkable group. Notably, actor Randall Park, who portrays the team's director, Jimmy Woo, has made appearances in various other Marvel projects, further connecting the narratives within the MCU.
Rumours abound that the "Agents of Atlas" may also be involved in a future project that highlights Asian heroes, including the highly anticipated Shang-Chi, portrayed by Simu Liu. Interestingly, it has been reported that Liu himself is a fan of BLACKPINK, adding an exciting layer of synergy between the Asian hero representation and the world of K-pop.
These developments signify Marvel's ongoing commitment to diversity and representation, as they explore new storytelling avenues and embrace the rich cultural tapestry of their characters. Fans of both "The Agents of Atlas" and BLACKPINK eagerly anticipate these upcoming projects, which promise to deliver thrilling adventures and groundbreaking representation in the Marvel Cinematic Universe.
As of now, neither Marvel nor YG Entertainment has provided any official confirmation regarding an upcoming project with Jennie.