Netflix is one of the leading streaming services in the world. Mainly because it offers viewers a wide selection of films and TV shows on demand. In the past few years, the company has seen a huge influx of subscribers. This made it one of the most profitable streaming services. Now, it has been reported that Netflix plans to reduce its spending by $300 million without any downsizing of staff, as reported in 2023.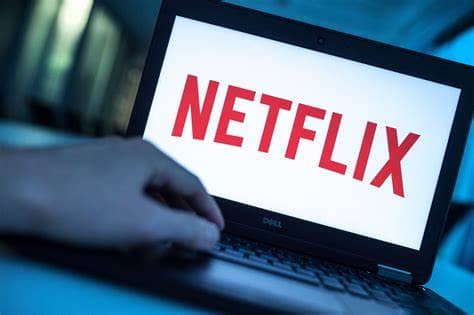 Netflix to Reduce Spending by $300 Million

Netflix's Strategy to Reduce Spending

To reduce its spending, Netflix is planning to adopt a series of cost-cutting measures. However, none will involve any kind of downsizing of staff. Instead, the company is relying on ways to save money without taking away any of its employee benefits. Some of the methods they are planning to use include reducing travel expenses. Some include shifting activities to remote working, and investing in cheaper marketing solutions.

The Benefits of Reduced Spending

By reducing expenses, Netflix will be able to save significant amounts of money in the long run. The corporation will initially save at least $30 million by lowering travel costs, which will be towards other initiatives. Additionally, shifting activities to remote working will also result in significant savings, as it eliminates the need for office space, furniture, and related costs.

Finally, investing in cheaper marketing solutions will enable Netflix to reach more potential customers and generate more income. Overall, the cost-cutting measures will pay off in the long run, allowing the business to uphold its high standards without having to downsize workers.
The Role of Automation

Automation is another factor that Netflix is planning to use in its cost-cutting efforts. Automation will be used to streamline processes to reduce manual labor and save time and money. For example, in 2023, we expected Netflix to deploy robotic process automation (RPA) to automate tedious tasks. It provides employees with more time to focus on creative activities that deliver higher value.

Expanding Digital Presence

Apart from reducing spending, Netflix is also focusing on increasing its digital presence to broaden its customer base. The company is planning to invest in optimizing its website, making it more user-friendly, and expanding its presence on social media.

These strategies will enable Netflix to reach a larger audience and generate more revenue. Additionally, these efforts will also help Netflix build a loyal community of customers, leading them to promote the brand and drive word-of-mouth sales.

Netflix's decision to reduce spending by $300 million without downsizing staff is a great step toward achieving financial success. The cost-cutting measures, along with the expansion of its digital presence, will help the company maximize profits while keeping its high standard of services. In the long run, this will ensure Netflix remains profitable, and its customers continue to have access to a wide selection of films and TV shows.