The Xbox Games showcase 2023 reveled a lot of upcoming games. However, It is no secret which one everyone was excited for. Starfield. Starfield Gameplay shown on the event astounded everyone. Especially the visuals, which have not been the strong suite of Bethesda. However, the game still looks amazing. The Starfield Gameplay and Starfield Gameplay Trailer on YouTube tell us a lot of things about the game. So let's see if the game is just a Fallout 4 and Skyrim clone or it's own thing.
Also read – Minecraft 1.20 Brings Amazing Content for Players – Here's How to Install
Starfield Gameplay Trailer Breakdown
First lets look at the the Gameplay trailer uploaded on YouTube.
The Presentation is amazing in this one. As much Bethesda releases buggy games, they have always created amazing open worlds. It isn't even a world at this point. The scale is larger than even. Fallout 4 and Skyrim still have the most detailed and immersive worlds and Starfield doesn't look any different. The first few seconds of the trailer shows huge structures, desolate planets and a gigantic ringed planet. Which, we are most likely to be explorable.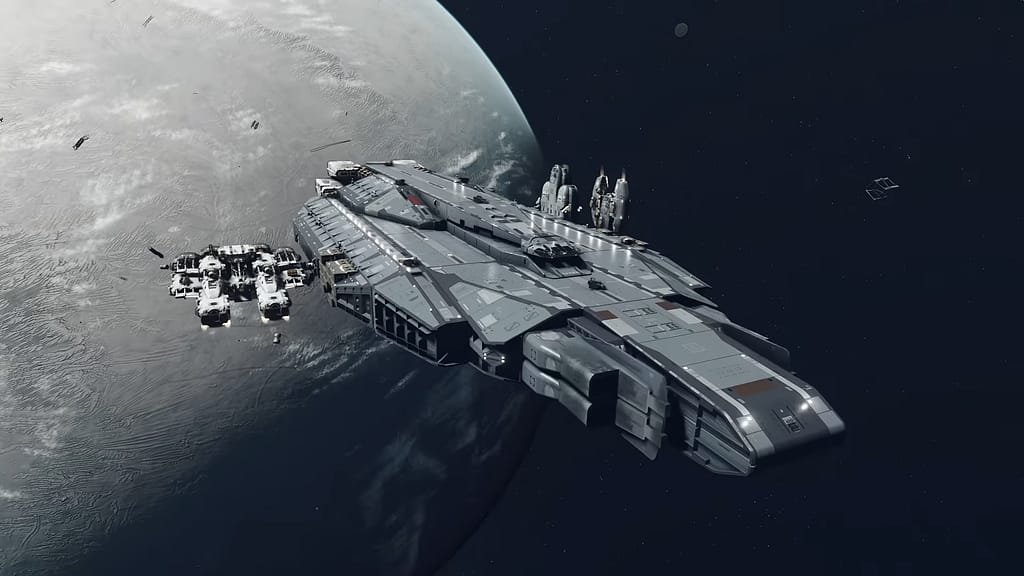 The next scene shows a ship landed on a planet. With a Character, most likely to be the player with a robot companion. A lot of planets are also shown with different environments, with different organisms. From woods to futuristic society. Spaceship piloting is also possible. The next montage shows the characters, npcs and different societies in the game that the player can encounter.
Mechanics like grav-jump are also shown. It seems the story is going to focus on something called the Artifacts. The next couple of scenes show the actual gameplay. The gameplay looks heavily like Fallout 4, with guns and melee but a tad bit better. Which is good thing because the it has the smoothest and most fun gameplay in the whole series.
The Xbox Game Showcase trailer also showed actual gameplay, which in fact gave a proper look at the game. It showed mechanics such as exploration, mining and the classic dungeon hunting.
The No Man's Sky similarities are visible but it must be noted that all the stuff in Starfield is hand made instead of perpetually generated. Which does makes the game smaller scale but gives more variety.