BTS' V and Jung Ho-yeon Rumored appear in the music video for NewJeans' new song "Cool With You." The two stars were reportedly seen filming a music video together in Madrid, Spain. Read More – NewJeans: K-pop Rookies Who Are Breaking Records
On July 17, Ador, the agency of NewJeans, announced that the music video for the title song "Cool With You" would be released on July 20 at 0:00 KST through the Hive Labels YouTube channel. They also revealed that the music video was produced in two parts, A and B, and that it would feature two "surprising and unexpected global stars."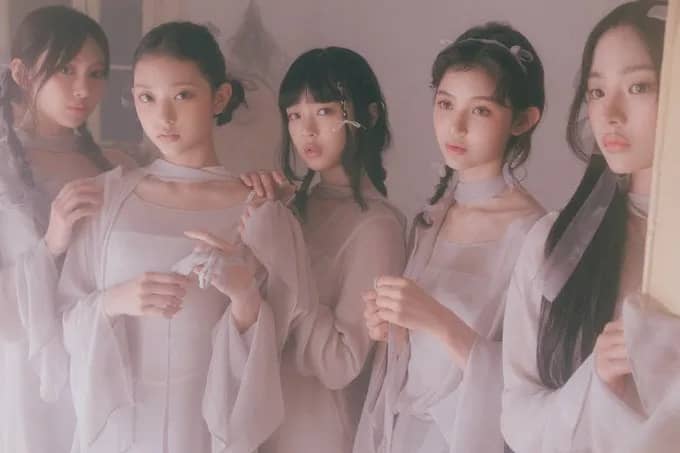 Shortly after the announcement, online witnesses reported that NewJeans and BTS V had visited a restaurant in Madrid for three consecutive days. In addition, there were reports that Jung Ho-yeon had also been seen filming a music video with NewJeans.
Based on this information, many netizens believe that the "global stars" mentioned by Ador are V and Jung Ho-yeon. However, the agency has not yet confirmed or denied these rumors.
The rumors about V and Jung Ho-yeon appearing in the "Cool With You" music video have sparked a lot of excitement among fans. However, it is still too early to say for sure whether or not they will actually appear in the video. The music video will be released on July 20, so fans will have to wait and see for themselves.